Location
Sayulita is located on the Pacific Coast of Mexico on the beautiful Riviera Nayarit about a half an hour North of the airport in Puerto Vallarta. The modern, international airport is served by many airlines and easily accessible from most major American cities by non-stop or one-stop flights. From the airport, Sayulita is only a short drive by car, taxi, or bus through the lush foothills of the Sierra Madre.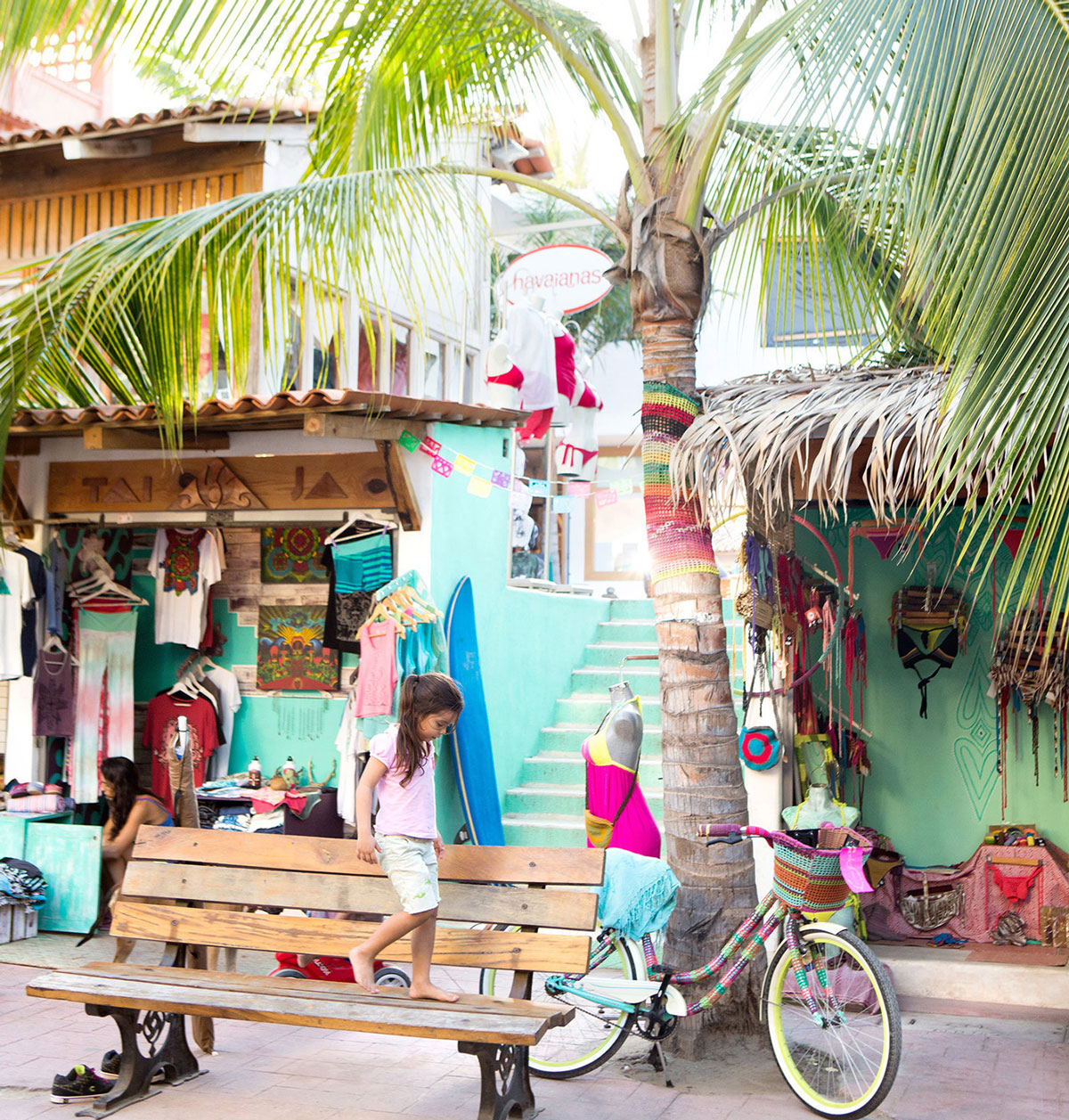 The nearby area
Sayulita is a small town of about 3500 that offers visitors many tourist attractions while at the same time remaining true to its Mexican origins. Forty kilometers North of the popular resort town of Puerto Vallarta, on the beautiful Riviera Nayarit, it was originally discovered by surfers who enjoyed its consistent waves and then by lovers of Mexico who found it an oasis when other favorite spots were overrun by tourists and development. Describing its laid back atmosphere, some have called it the perfect blend of a Mexican hangout and a Southern California beach town. While Sayulita has developed a low key tourist business, it remains free of chain hotels and chain restaurants; and, its cobbled streets are instead filled with taco stands, fruit vendors, galleries, and surf shops. In recent years it has attracted some beautiful boutiques that feature both traditional Mexican crafts as well as objects of modern design produced by Mexican craftsmen.

At its heart it remains a beach town where everything is a 5 to 15 minute walk and local color is just around every corner. In addition to its own beach that is alive with surfing schools, vendors selling Mexican crafts and tasty delicacies, and local fishermen, if you want to take a long walk or a short drive, you can visit many other nearby beaches each with its own unique beauty. For a more active vacation, Sayulita offers a wide range of activities for visitors of all ages including surfing, whale watching (Nov.-June), fishing, snorkeling, kayaking, horseback riding, jungle trekking, jungle canopy tours, and mountain biking. With so much to offer, you can see why Sayulita has been recognized as a special vacation destination by the New York Times, National Geographic, the magazine of AARP, and many other publications. Now you can enjoy the friendly surf, the strong sense of community, and the taste of old Mexico that have made Sayulita an exciting destination for vacationers, retirees, and second home owners by renting Casa Dos Chicos, a one-of-a-kind vacation home on the Pacific Coast of Mexico.

One of the charms Sayulita is that you can walk everywhere in 5 to 15 minutes. Golf carts are also available for rent if you want to cut your travel time or make getting around a little easier. For transportation to nearby beaches and towns, you can rent a car or hire one of the cabs that are almost always at the ready at the cabstand in the center of Sayulita.